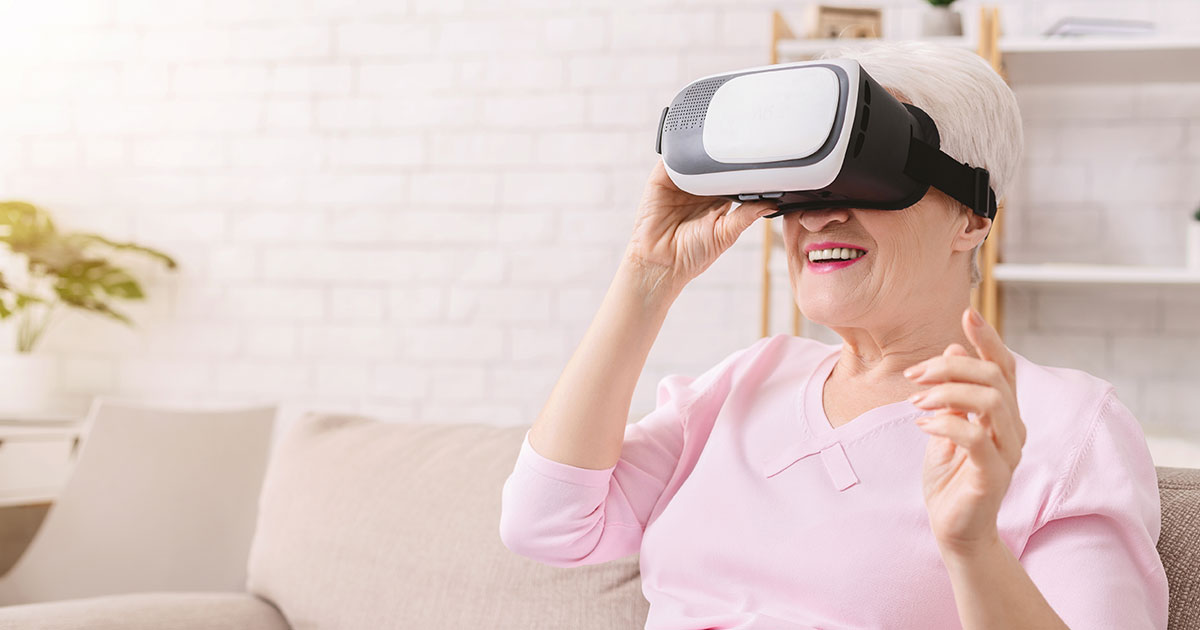 Hiking the Appalachian Trail. Touring Venice's beautiful canals by gondola. Skydiving from a height of 13,000 feet. These are things you may expect to see on a person's bucket list. For people in good health in the prime of their youth, these things are still very much possible, but for terminally ill patients in hospice, they are nothing more than a fantasy.
Or are they?
Technology has brought the world together in just as many ways as it has divided it. Though hospice patients are unlikely to spend their final days learning how to navigate social media, there are certain technological developments that have practical implications. Virtual reality is a rising trend that has given countless hospice patients the ability to check some items off their bucket list without leaving the comfort and safety of home.
Though virtual reality (VR) is commonly mentioned in the context of gaming, it has become a big player in the healthcare industry. The VR market for healthcare alone is expected to exceed $6.9 billion by 2026 and it has already helped countless patients live their final days to the fullest.
How Does Virtual Reality Work?
According to Marxent Labs, VR is the use of computer technology to create a simulated environment. By wearing a head-mounted display (HMD), users can immerse themselves in a virtual world of their choosing. Rather than viewing a screen placed in front of them, users are fully integrated into a 3D experience that simulates the senses of sight, hearing, touch, and even smell to make the experience as realistic as possible.
Virtual reality prototypes made their way into the hands of creative types around 2013. Artists like Paul McCarthy and Jon Rafman have turned them into an entirely new and modern artistic medium, turning art into an immersive and psychological experience. In more recent years, the practical applications of virtual reality have come to the forefront. One of the most interesting ways VR is being used is to help hospice patients live out the items on their bucket list during their final days.
Virtual Reality for Hospice Patients
Though nothing can compare to the reality of standing at the top of Mount Everest or swimming alongside a pod of dolphins, the virtual experience is a close second. The idea was first sparked in 2016 when Leon Ancliffe, director of London-based film production house Flix Films, met Sarah Ezekiel, an artist and mother of two who had been paralyzed with motor neuron disease. Upon learning that her deepest regret was never swimming with dolphins, Ancliffe set out to make that dream a reality.
Flix Films joined forces with Royal Trinity to give Ezekiel the experience she had always dreamed of. Ancliffe arranged to borrow a headset from the VR department of BBC and put Ezekial in it, plunging her into the depths of the sea. Her reaction was immediate and overwhelming. Seeing how much joy the experience brought to a single patient, Ancliffe became determined to expand the project. It has now evolved into a medical study focusing on the impact of VR for chronic pain and general well-being in hospice patients.
Upon entering Ancliffe's program, hospice patients are consulted about their memories and their dreams. Using a Google Daydream or Samsung Gear headset, they are then taken on a virtual journey using 360-degree footage shot exclusively by Flix Films, custom-tailored to the patient.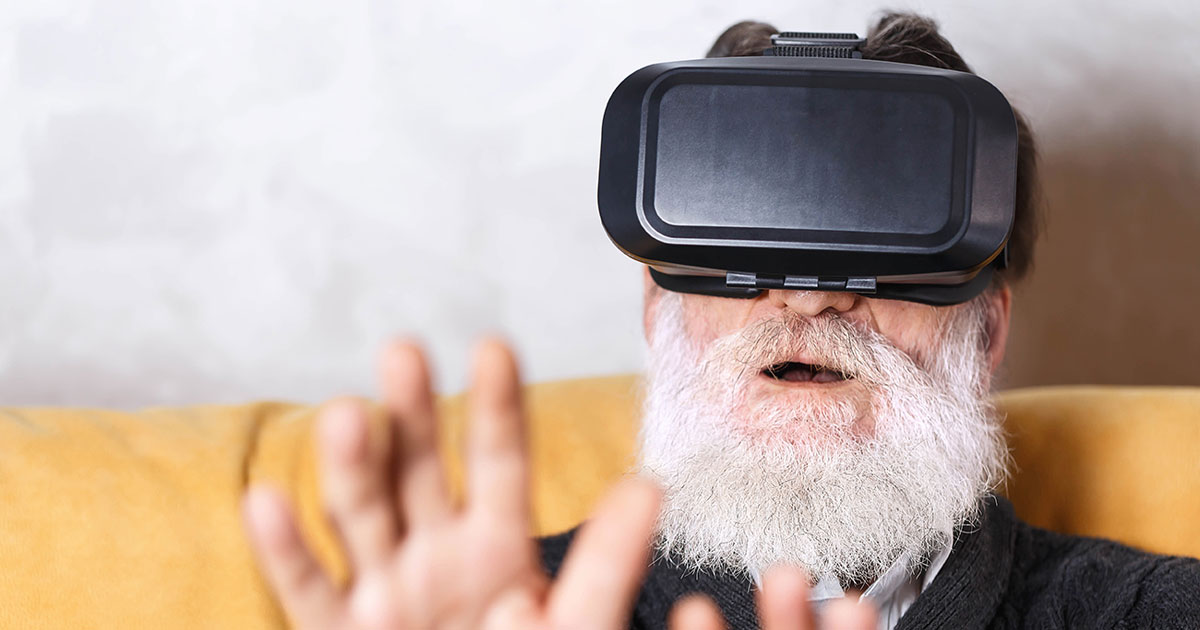 What Are the Benefits of Virtual Reality?
According to Letizia Perna-Forrest, head of patient and family support at Royal Trinity, the benefits of VR for end of life care are significant. It has the potential to alleviate pain without increasing medications and reduce anxiety by transporting the patient far away from the source of that anxiety. At the core of the program is the key benefit – it brings patients outside the physical limitations of their bodies to give them a unique and uplifting experience they may have never thought possible at that point in their lives.
The benefits of virtual reality extend beyond the patient, as well. One of the primary goals of hospice care is to improve quality of life both for the patient and their families. Virtual reality offers a shared experience that can bridge the gap created by terminal illness and limited mobility, giving family members one more positive memory to keep close.
Virtual reality may even encourage transformation of the brain. Perna-Forrest comments that it aligns well with the basic concept of distraction therapy used for depression and anxiety by diverting the patient's attention away from their reality. More than that, however, it activates certain parts of the brain, like the visual cortex, to establish new pathways, reducing the chronic pain that has become hard-wired into the brain.
Virtual Reality in Hospice — One Couple's Story
In May 2019, CNET published the story of an elderly couple in the San Francisco Bay Area who used virtual reality to take one last trip together. Hospice nurse Laurie McKay recalls entering the emergency room to meet her patient, a man in his early sixties with terminal cancer who had just been treated for a fractured hip. The patient lamented that the injury had come at the worst time, preventing him and his wife from boarding a cruise ship to enjoy a trip to Alaska.
McKay couldn't bear the thought of the couple missing out on that trip, she made arrangements through the couple's hospice care company to help the couple live out the experience virtually. Once the couple returned home, McKay used Samsung Gear VR headsets and Google Earth VR technology to give them the experience they would have had. She took them through all the ports they would have visited, giving them 360-degree views of the ocean, waterfalls, and ice caves they might have seen. She even took them to the man's childhood home for one last visit.
Virtual reality makes it possible for hospice patients to enjoy amazing experiences regardless of their physical and mental limitations. Because all you need is a VR headset and the right video footage, the possibilities are endless. Families can purchase or rent VR equipment independently or work with a hospital or organization that provides the service.